The Growth of The Beauty Industry Through Retail and Beyond
July 27, 2023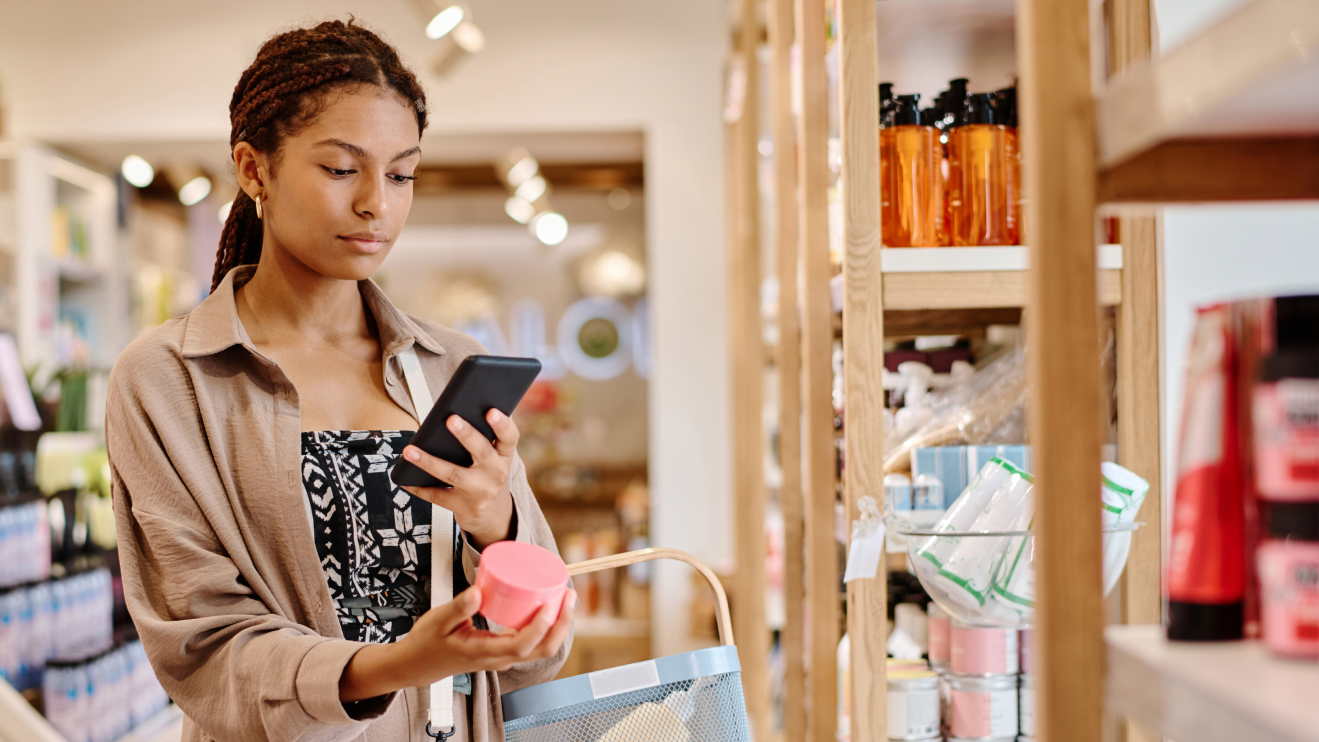 The beauty industry is currently experiencing a new era of growth and expansion, driven by various factors such as innovation, consumer preferences, and market dynamics. Brands are increasingly recognizing the value of retail as a core expansion strategy. Direct-to-consumer (DTC) brands, in particular, are leaning towards retail to navigate the current market climate.

After reading this article, you'll:
Know the projected growth and emerging trends within the global beauty industry, including the rise of the wellness sector, the influence of Gen-Z, and the increasing importance of sustainability.
Learn about the evolving role of retail in the beauty industry, particularly for DTC brands, and how a data-driven approach can provide valuable insights for optimizing retail strategies and achieving sustainable growth.
Understand the significant role that tools like Lucky play in the beauty industry's growth by aiding brands in channel and geographic expansion, providing data on consumer trends, and promoting sustainability.
Expected Growth of the Global Beauty Industry
The global beauty industry is in the midst of a significant transformation, with retail sales projected to reach an estimated $580 billion by 2027. All major sectors, including skincare, fragrance, color cosmetics, and hair care, are expected to grow globally between 2022 and 2027. Skincare, being the largest category, is expected to grow from $190 billion to $260 billion, driven by innovation and consumers seeking out products focused on science-based efficacy. Fragrance retail sales are expected to rise from approximately $70 billion to nearly $100 billion, benefitting from further expected penetration in China and growth in the U.S.

Color cosmetics are expected to continue their post-pandemic recovery, rising from $80 billion to around $105 billion, with growth largely evenly distributed across price segments. Hair care (excluding devices) is expected to expand from $90 billion to $120 billion, with the category experiencing a "skinification" as consumers adopt multi-step hair care routines much as they have been doing with skincare. There is plenty of opportunity for beauty brands to capitalize on this growth if they understand the trends shaping this growth and take the right steps.
Factors Shaping the Industry for the Next Few Years
For young brands, scaling is becoming increasingly difficult in a very crowded market. To scale, brands will need to focus on channel and geographic expansion.
Gen-Z's Influence
Brands must adapt product portfolios, channel mixes, and marketing strategies in order to resonate with the younger generation of shoppers who prioritize value, sustainability, and efficacy when selecting beauty products. Gen-Z is more loyal than many brands may think. Even as they desire to try new products, nearly 60 percent are willing to keep buying from their favorite brands.
Wellness and Self-Care Expansions
Consumers are shifting their understanding of beauty from purely aesthetics to encompass holistic wellbeing, creating new opportunities in subcategories such as sleep, sexual wellness, and ingestible beauty supplements. Today's $1.5 trillion global wellness industry is projected to expand retail sales at a 10% CAGR between 2022 and 2027.

One of the biggest trends that will impact the beauty industry going forward is the renewed focus on retail.
The Role of Retail in the Growth of the Beauty Industry
The Shift of DTC Brands Towards Retail as a Growth Strategy
A growing trend among direct-to-consumer beauty brands is the shift towards retail. As the volatility of advertising channels increases, brands are exploring alternative strategies for growth. Wholesale has also emerged as a crucial part of the DTC growth playbook, showing less volatility and being a reliable source of growth for DTC brands, even during challenging times.

More DTC brands are planning to significantly increase their wholesale expansion in the coming year, recognizing it as a key avenue for growth and reaching a wider customer base. Consumer preferences have also shifted towards brick-and-mortar retail, with increased foot traffic and a desire to return to physical shopping environments. This aligns with the focus of DTC brands on expanding into more physical stores.

For young brands, scaling is becoming increasingly difficult in a very crowded market. To scale, brands will need to focus on channel and geographic expansion. This is where Lucky comes in. Lucky offers the tools for channel expansion by increasing retail sales velocity and data tracking. Additionally, Lucky helps brands identify geographic expansion opportunities by identifying and communicating to beauty retailers like Sephora where customers are using Lucky to search for local products in stores near them. This allows brands to strategically expand their presence, reach more customers, and drive growth.
The Growing Importance of Sustainability in the Beauty Industry
Another key trend that is impacting the beauty industry is sustainability. Consumers are increasingly prioritizing sustainability when making beauty purchases. According to a survey, the top three aspects of sustainability that matter most to consumers when making beauty purchases are an absence of ingredients that harm the environment, 100% natural formulas, and cruelty-free production.

In this context, Lucky plays a crucial role. Lucky showcases sustainable purchasing options for customers, aligning with their growing demand for environmentally friendly products. By doing so, Lucky not only contributes to the sustainability efforts of the beauty industry but also enhances brand reputation and customer loyalty. For more information on Lucky's sustainability efforts, you can refer to the Lucky Sustainability Report.
Lucky's Impact on the Beauty Industry
Supporting Retailers in the Beauty Industry
Lucky supports several retailers in the beauty industry, including Sephora, Nordstrom, and Walgreens. Historically, DTC brands investing in retail yield little to no data attribution on how and when their customers buy in retail. Now, with Lucky, data and the customer journey are unlocked, creating limitless potential for retail success. This data-driven approach allows brands to make informed decisions, optimize their retail strategies, and ensure sustainable growth. By providing these retailers with valuable insights and tools, Lucky helps them optimize their retail strategies, meet consumer demand, and drive growth.

In addition to driving growth, Lucky also plays a role in promoting sustainability in the beauty industry. By providing sustainable options for customers, Lucky helps brands meet the growing consumer demand for environmentally friendly products. This not only contributes to the sustainability efforts of the industry but also enhances brand reputation and customer loyalty.

The growth of the beauty industry is closely intertwined with the growth of retail. As brands navigate this evolving landscape, tools like Lucky will be instrumental in ensuring their success. By unlocking data, providing insights, and creating opportunities for expansion, Lucky is not just a tool for growth but a partner in shaping the future of the beauty industry.

Reach out to Lucky today to schedule a demo.
Ready to
scale your retail and eCommerce sales

using Lucky's data?
Boost retail sales
Optimize marketing
Capture retail attribution
Book demo