How Stryx Uses Lucky to Drive Retail Growth & Velocity
February 08, 2023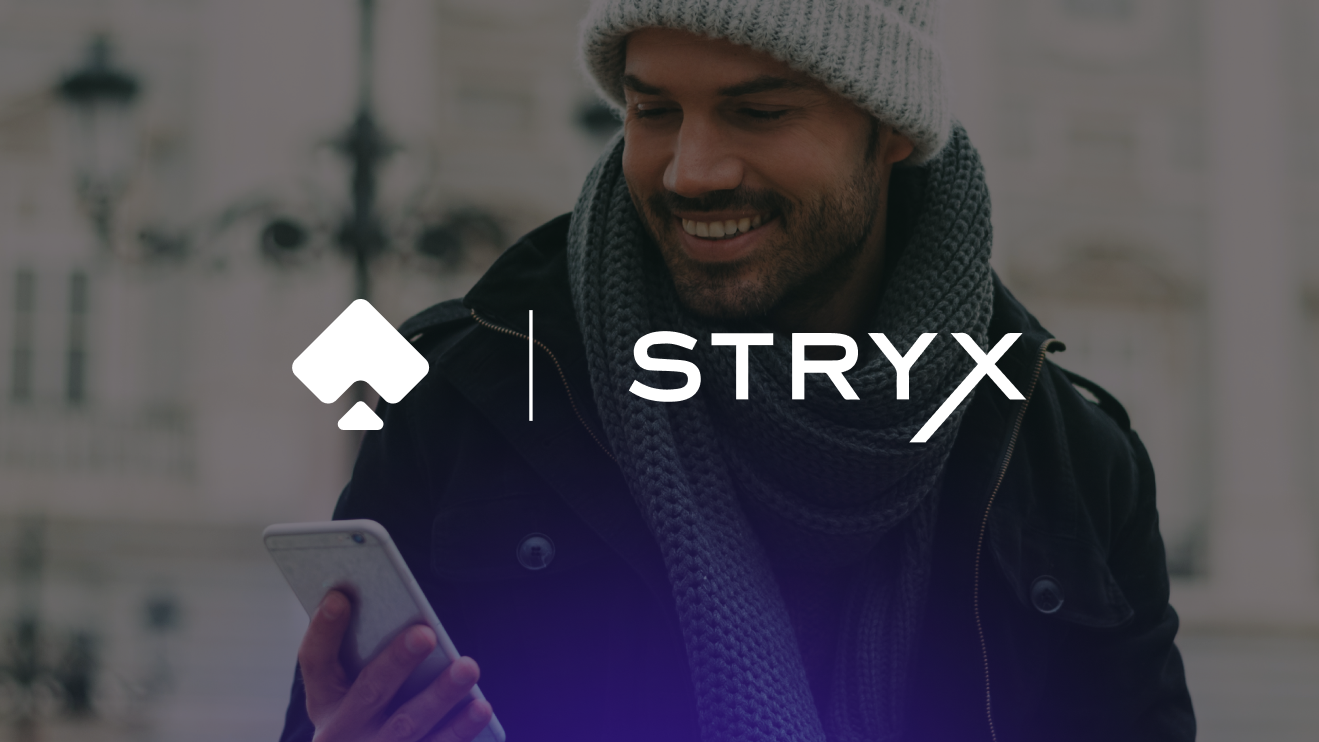 Results:
16% of Stryx customers searched locally for products using Lucky
4% of customers are being driven directly to retailers for purchase
Customers can quickly find and pickup Stryx products at local retailers nationwide
Stryx has disrupted the beauty and skincare industry with its revolutionary line of products designed for men. They are engineering top-of-the-line solutions to give men perfect skin without needing perfect skin so they can be their most confident selves. Their direct-to-consumer (DTC) model has led to rapid growth. As its brand has continued to grow, they have moved into retailers nationwide, such as Target and Nordstrom.
Brands similar to Stryx are trying to drive more purchases directly to retailers. To better serve their customers and showcase where customers can purchase their products in local retail stores, Stryx uses the Lucky platform. Our own Co-Founder and CEO, Sneh Parmar, sat down with Stryx CEO and Co-Founder Jon Shanahan to discuss Lucky's impact on Stryx's business.

Facing Complex Headwinds

When Stryx launched it was standard for DTC brands to shun retail. Stryx was an early mover in the upstart brand embrace of retail and omnichannel. As paid media costs continue to rise and consumer embrace of ecommerce has stagnated, having a strong retail presence is not only a sales driver but also a customer acquisition channel.  
The convenience of online shopping – with items shipped directly to them – is attractive to those who don't have the time or patience to wait in line at a store. However, the vast majority of buyers prefer the option of buying from their local retailers since they can pick it up or get it delivered locally the same-day. This was an issue that Shanahan wanted to address. He wanted to provide customers with both options: the convenience of ordering items online and having them shipped right away, as well as the ability to buy items from their preferred local shops on short notice–all at the same time. He realized that this would be difficult, as buying online requires some level of patience from the buyer.
 
"That's kind of what we want to change; when a customer sees it – the only option I have right here on the DTC side is to buy directly from the brand. What if I want to buy it locally?" - Shanahan.
Return Issues

He also quickly realized that returns were one of the biggest obstacles when it came to encouraging customers to shop online. Not only did it create an extra expense for DTC brands, it also made things more complicated and time-consuming for customers. An innovative solution had to be put in place – one that would provide customers with what they need while also addressing these challenging issues. And so, Stryx set out on its journey towards creating an omnichannel experience that could bridge the gap between digital and traditional buying styles.

That's when Shanahan knew he had found his answer: using the Lucky Platform as a way to bridge the gap between digital and traditional buying experience. In just one fell swoop, Shanahan had created a way for customers to have access to both online and offline shopping experiences seamlessly integrated together. This platform allows Stryx shoppers access to what they need no matter how or where they chose shop and offers peace of mind with flexible return policies that put customer satisfaction first.
Lucky Improves Stryx's Retail Business

In order to meet their customers' needs in a fast-paced world, Stryx looked for a way to bridge the gap between online and traditional shopping experiences. With the help of Lucky Platform, they were able to do just that. Stryx customers can use Lucky to find their products at their local Target and Nordstrom.
"Every brand today needs an omnichannel strategy, and using Lucky makes it incredibly easy to seamlessly integrate your website with retailers." - Shanahan
Lucky's interactive platform connected Stryx customers directly with retailer inventory data, allowing them to find out about local availability in real time. They could even buy items from a nearby shop without the need to wait for shipping or worry about return codes and shipping. This was huge for Stryx – it meant that not only did they capture more sales than they otherwise would have, but customers could also benefit from its user-friendly experience.

"The usability of picking it up and then just returning it in-store, and being able to do all that through the brand is like a huge win because now you're capturing sales that you wouldn't have previously." - Parmar
With Lucky, Stryx was able to take a data-driven approach to their retail marketing. They could now identify exactly which customers were buying their products, and where they were situated. This valuable customer data allowed them to pinpoint the areas where they should focus their marketing efforts in order to generate more leads and drive up sales.
Improved Customer Data
What's more, the platform eliminated the "black hole" of customer data when it came to entering retail. Lucky provided insight into what customers were purchasing and how much, giving Stryx a better understanding of their retail sales velocity – data that is important for any brand looking to scale their business, regardless of market or sector.
By tapping into the power of Lucky Platform, Stryx was able to encourage 16% of customers to search for products locally, and even drove 4% of customers to purchase relevant products directly from retailers. Considering that brands today need an omnichannel strategy in order to remain competitive, this is no small feat. As Shanahan puts it: "Just being able to shorten the customer journey is huge."

Overall, Stryx has managed to create an environment where customers can shop at their convenience — whether it be online or offline — and enjoy an easy and hassle-free returns policy. The importance of providing this level of service and convenience cannot be understated—it sets them apart from other competitors and makes them stand out as one of the leading DTC brands in the industry today.
Working Towards the Future
In the current market, brands such as Stryx are recognizing the importance of emphasizing retail sales velocity and customer experience. By integrating their products on the Lucky platform, these companies can increase their reach and provide a localized shopping experience for customers. From a technical point of view, the Lucky platform gives brands an enhanced capability to quickly connect with customers in seconds, allowing them to showcase local retailers that offer their products. In this way, brand owners benefit from the increased discoverability of their products in local retailers, which helps them build relationships and convert more shoppers.
Are you looking to improve your customer experience and drive more retail sales?
Ready to
scale your retail and eCommerce sales

using Lucky's data?
Boost retail sales
Optimize marketing
Capture retail attribution
Book demo