How Fashion Brands Like Nike and Puma Use Retail As Their Main Growth Lever
July 10, 2023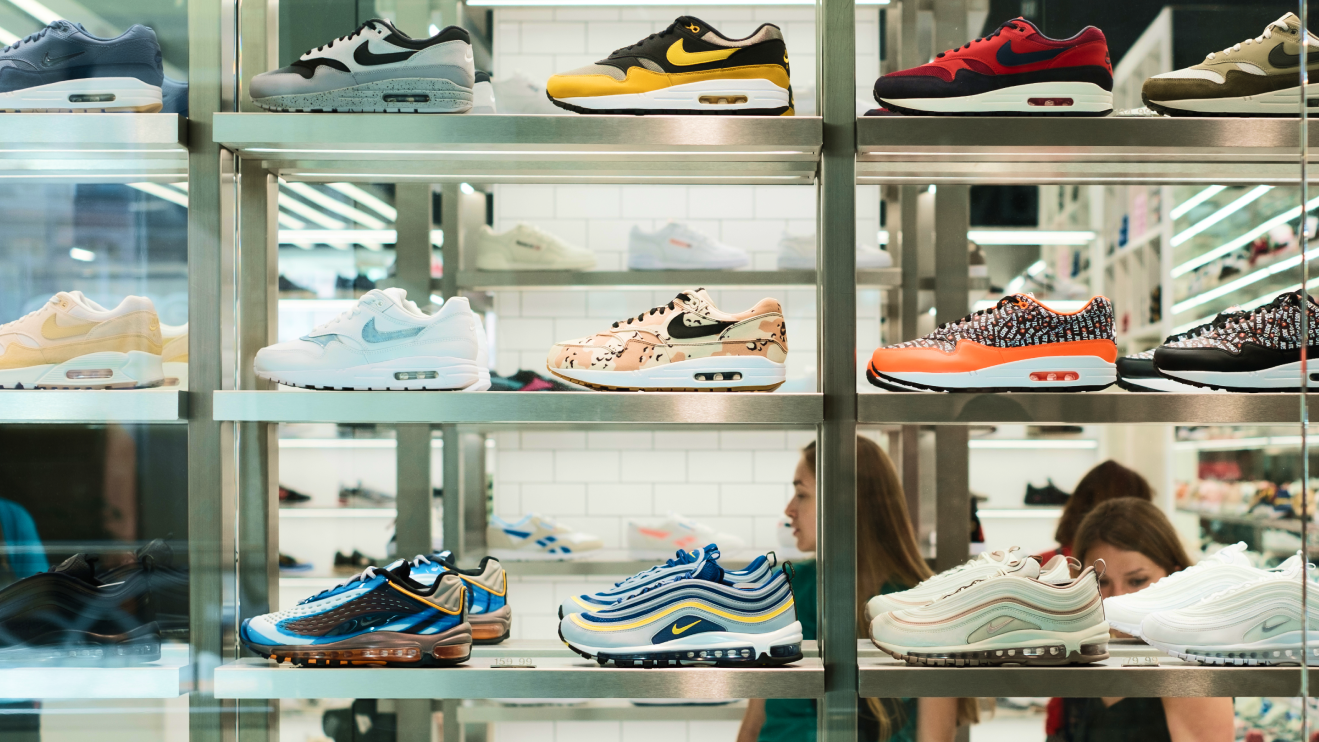 The fashion industry is witnessing a slowdown in e-commerce growth, rising digital marketing costs, and high return rates. This environment is testing the efficacy of Direct-to-Consumer (DTC) models. Major brands like Nike and Puma are reconsidering their strategies, increasingly focusing on retail as physical store openings begin to outpace closures.
This blog post will cover:
The Changing Landscape of the Fashion Industry
Role of Retail in Fashion Brands' Growth
Nike & Puma Refocus On Retail Versus DTC
How Lucky Helps Brands Shift from Pure DTC to True Omnichannel
The Changing Landscape of the Fashion Industry
The fashion industry is currently experiencing a slowdown in e-commerce growth rates. After a period of rapid expansion fueled by the rise of online shopping and the impact of the pandemic, customers are reverting to their previous habits of shopping in retail. This slowdown is compounded by rising digital marketing costs, as brands compete for visibility in an increasingly crowded digital space. Furthermore, high return rates, a persistent issue in the fashion e-commerce sector due to sizing and fit issues, are adding to the challenges faced by brands. These factors are putting pressure on the bottom line and challenging the sustainability of e-commerce-centric strategies.
The Challenges of Pure Direct-to-Consumer Models
In recent years, many fashion brands have embraced Direct-to-Consumer models, attracted by the prospect of higher margins and direct relationships with customers. However, the viability of pure DTC models is now being tested. While DTC allows brands to control the customer experience and collect valuable customer data, it also requires significant investment in areas such as digital marketing, logistics, and customer service. Moreover, DTC brands often struggle with customer acquisition and retention, as they compete with both established brands and a plethora of new entrants.
In light of these challenges, fashion brands are recognizing the need to diversify their channel mix beyond DTC.
The Role of Retail in Fashion Brands' Growth Strategy
While DTC will remain an important part of their strategy, brands are increasingly looking to other channels to generate growth. In particular, there is a renewed focus on in-person retail, with physical store openings starting to outpace closures for the first time in over three years. This shift reflects the recognition that physical stores still play a crucial role in the customer journey, offering tactile experiences that online shopping cannot replicate and serving as a touchpoint for customer service and brand engagement.
The Role of Wholesale Partners in Reaching Consumers Who Prefer Multi-Brand Shopping Experiences
Wholesale partners play a crucial role in reaching consumers who prefer multi-brand shopping experiences. These consumers value the ability to compare products from different brands in one place, something that DTC channels often cannot provide. By partnering with wholesalers, brands like Nike and Puma can ensure their products are part of these multi-brand experiences. This not only helps to maintain their visibility and competitiveness but also allows them to reach a broader customer base.
The Critical Role of Distribution in a Tightening Consumer Economy
In a cautious consumer economy, efficient distribution is key. Brands need to ensure their products are accessible and easy to buy, which is where wholesale partners can provide a significant edge. These partners have extensive distribution networks that can reach diverse consumers and ensure efficient product delivery, driving sales and customer satisfaction.
An example of this is a customer who finds a product online, purchases it on the brand's site, and picks it up from a store or receives home delivery on the same day. This eliminates the online shopping waiting period and improves the customer experience.
Additionally, retail offers customers a faster, more convenient, and more sustainable purchasing option. In-store pick-ups can cut shipping times and costs and lower the carbon footprint associated with shipping.
Lucky assists brands in providing these benefits through their wholesale partners by linking retail data and availability. Lucky collaborates with top fashion retailers like Nordstrom, enabling brands to generate new sales by catering to customers preferring retail and capturing previously lost data when selling wholesale. This data includes retail sales, conversion, product performance, local customer demand, and customer contact information.
These strategies are playing out in real time by some of the world's biggest brands.
Case Study: Nike & Puma Refocus On Retail Versus DTC
Nike, one of the world's leading sportswear brands, had recently adopted a strategy heavily focused on DTC sales. This trend led to Nike significantly reducing its number of retail partners to focus on DTC sales, exiting about 50% of its retail partners by September 2021.
While Nike's DTC channels experienced strong growth, reaching $5.3 billion in direct sales during its third fiscal quarter ending February 28, 2023, the strategy had unintended consequences. By pulling back from retail channels, Nike may have lost some customers and given more prominence to rivals. Nike also may have underestimated the value of multi-brand experiences for customers, who often prefer to compare products from different brands before making a purchase.
Nike's Decision to Bring Back Wholesale Partners
Responding to challenges, Nike has decided to reintegrate wholesale partners, driven by issues like excess inventory, with levels at $8.9 billion, up 16% from the previous year. Reconnecting with distributors like DSW, Foot Locker, and Macy's, allows Nike to expedite inventory clearance more effectively.
Moreover, expanding wholesale partnerships lets Nike reach consumers who favor multi-brand shopping. These partners also have hundreds of stores combined in the U.S., and come with their own avid customer bases, offering Nike a valuable opportunity to reach and engage with these customers.
Puma's recent success, with a 20% sales increase due to an expanded wholesale strategy, supports Nike's renewed focus on wholesale partnerships. As brands continue to leverage retail as a key growth lever, they are not only driving sales but also enhancing the customer experience, fostering stronger relationships with their customers. Brands need to be able to ensure that they can bridge the gap between wholesale and DTC, and one effective solution to accomplish this feat is Lucky.
How Lucky Empowers Brands to Navigate this Shift
Lucky specializes in omnichannel enablement solutions, providing brands with the tools and strategies they need to navigate the shifting retail landscape. Recognizing the importance of both DTC and wholesale channels, Lucky's solutions are designed to empower brands to optimize and improve their channel mix, ensuring they can reach their customers wherever they are.
Lucky's solutions are designed to support brands in their shift towards a more balanced channel mix. By providing tools and insights that help brands understand their customers' behavior across different channels, Lucky enables brands to make informed decisions about their wholesale and DTC strategies.
By providing these insights, Lucky helps brands boost their sales conversions and drive growth. Whether a brand is focusing on DTC sales, wholesale partnerships, or a combination of both, Lucky can support them in navigating the retail landscape and achieving their goals.
Looking for more information about Lucky? Reach out below to contact our team or book a demo.
Ready to
scale your retail and eCommerce sales

using Lucky's data?
Boost retail sales
Optimize marketing
Capture retail attribution
Book demo